QUOI DE NEUF ?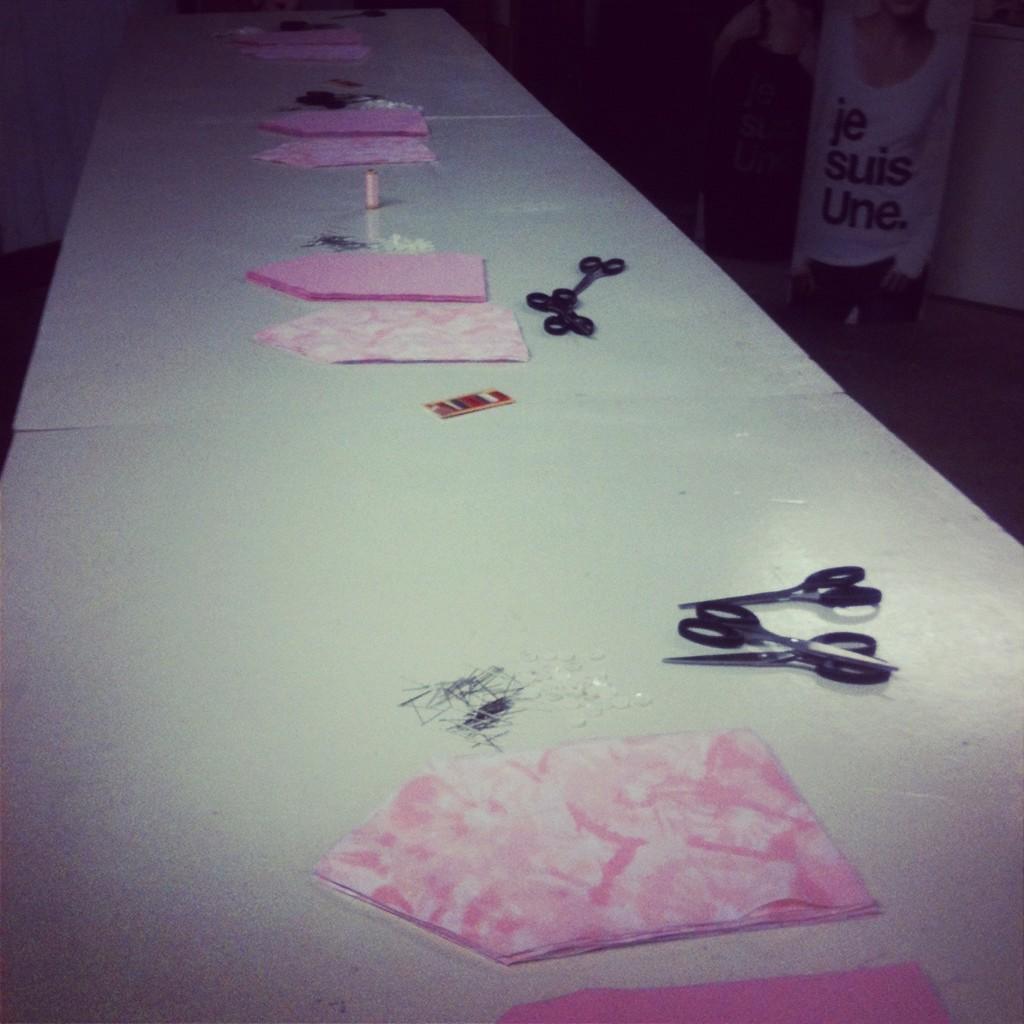 Bonjour Bonjour,
Des petites nouvelles de mon atelier. Malgré le froid, j'ai passé un très bon week-end :)
Tout a commencé vendredi soir par un cours de couture géant à la Craft Night Etsy. Pas moins de 80 enveloppes en tissu ont été fabriquées en trois heures, c'était épuisant mais tellement enrichissant ! Promis, dès que je récupère des photos, je vous montre tout ça en images.
Samedi, je suis allée chez Les Ginettes voir le Pop up Corner installé par Julie. C'était super joli, je risque de craquer entre les belles créations et Melle19 ou Mitsie&Cie. Si c'est pas pour moi, ce sera pour mettre sous le sapin ! Je vous invite chaleureusement à aller découvrir cette boutique.
Dimanche, j'ai (enfin) commencé à coudre ma robe Sureau !
Et enfin, je participe à un concours organisé par A Little Market qui s'appelle Tremplin des Créateurs et j'ai besoin de vos votes pour passer à la prochaine étape de sélection. Alors si le coeur vous en dit, voilà le lien et n'hésitez pas à transmettre l'information à vos amis :) Merci à vous !
Très bonne semaine et à très vite pour de nouvelles créations,
Charlotte
☆
Hi there,
Here's some news from my studio. Despite the cold, I spent a great weekend :)
It started on friday night with a giant sewing lesson at Etsy Craft Night. At least 80 fabric envelopes had been sewn that night. It was exhausting but really rewarding teaching all these girls how to sew.
Then on Saturday, I went to Les Ginettes in Saint Germain des Prés to look at the Pop up shop with my clutches :)
On Sunday, I (finally) started sewing my Sureau dress !
Then, I am running for Tremplin des Créateurs contest and I need your votes ! Just click on the link, vote with your Facebook account and spread the word if you like Atelier Charlotte Auzou. Thanks a lot !
Have a great week and see you soon to share new creations !
Charlotte